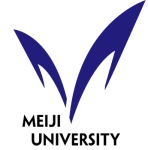 Meiji University (Japan) invites you to two unique short-term programs taught in English – Cool Japan and Japanese law.
Meiji University Cool Japan summer program will be held from July 21 – August 2, 2017. This is a 13 day program, comprised of a series of lectures, workshops and field trips on a wide variety of subjects relating to Japan's contemporary images – from manga, anime and music, to fashion, the latest technology and cuisine. Participants will be able to investigate the diverse aspects of Japanese society and uncover their underlying traditional elements as well.
English will be used throughout the course, so Japanese Language ability is not required.
Contact:
International Collaboration Office (c/o Ms. Asako Washizu)
Meiji University
E-MAIL: cool_jp@meiji.ac.jp
FACEBOOK: COOL JAPAN@MeijiU
Meiji University also offers another intensive two-week program designed for foreign nationals who would like to study Japanese law in its social and cultural context. The program consists of lectures and field trips. Each lecture will present a number of important contemporary issues for discussion. Participants will also learn how the law is actually practiced through the field trips. The applications are welcome from both law and non-law backgrounds. No previous knowledge of Japanese Law / Language is required to participate in this program.
Dates:
For Overseas Undergraduate and Graduate Students:
July 3 – July 14, 2017 (Mon – Fri , 10 days)
For All Eligible Participants:
July 28 – August 9, 2017 (Mon – Fri and July 29, 10 days)
Overseas Undergraduate and Graduate Students can apply for both sessions, but you can only study one session. If you apply for both sessions, please specify your first and second choice.
Contact:
School of Law Office (c/o Ms. Etsuko Kakuda)
Meiji University
TEL:+81-3-3296-4155    FAX:+81-3-3296-4346
E-MAIL: law_jp@meiji.ac.jp