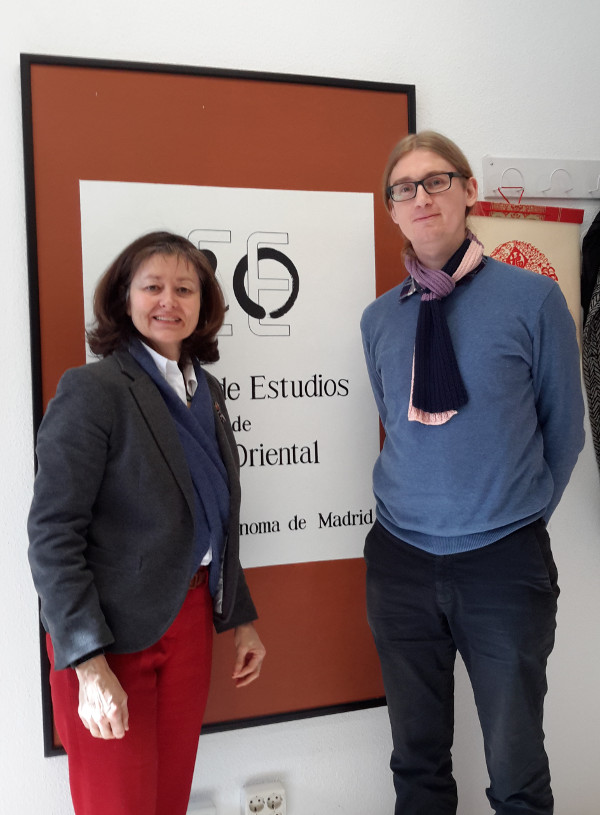 This January a representative of the Centre for Asian Studies dr. Linas Didvalis visited Autonomous University of Madrid (AUM). The visit included discussing study and research cooperation issues with prof. Taciana Fisac, the director of the Center for East Asian Studies at AUM, as well as meeting staff and students representing faculties of humanities and political science. In addition of valuable exchange of experience and good practices, the visit resulted in agreement to start academic staff exchange between VMU and AUM. Student exchange is also under consideration but requires further examination of the match between study programs and formal requirements.
AUM is one of the strongest universities working with East Asian studies in Spain. The research center was established in 1992 and for the past few years has been responsible for an interdisciplinary BA program focused on China and Japan. Until this recent visit, AUM had no exchange agreements with Lithuanian universities.
The visit was based on ERASMUS+ Staff Training program.