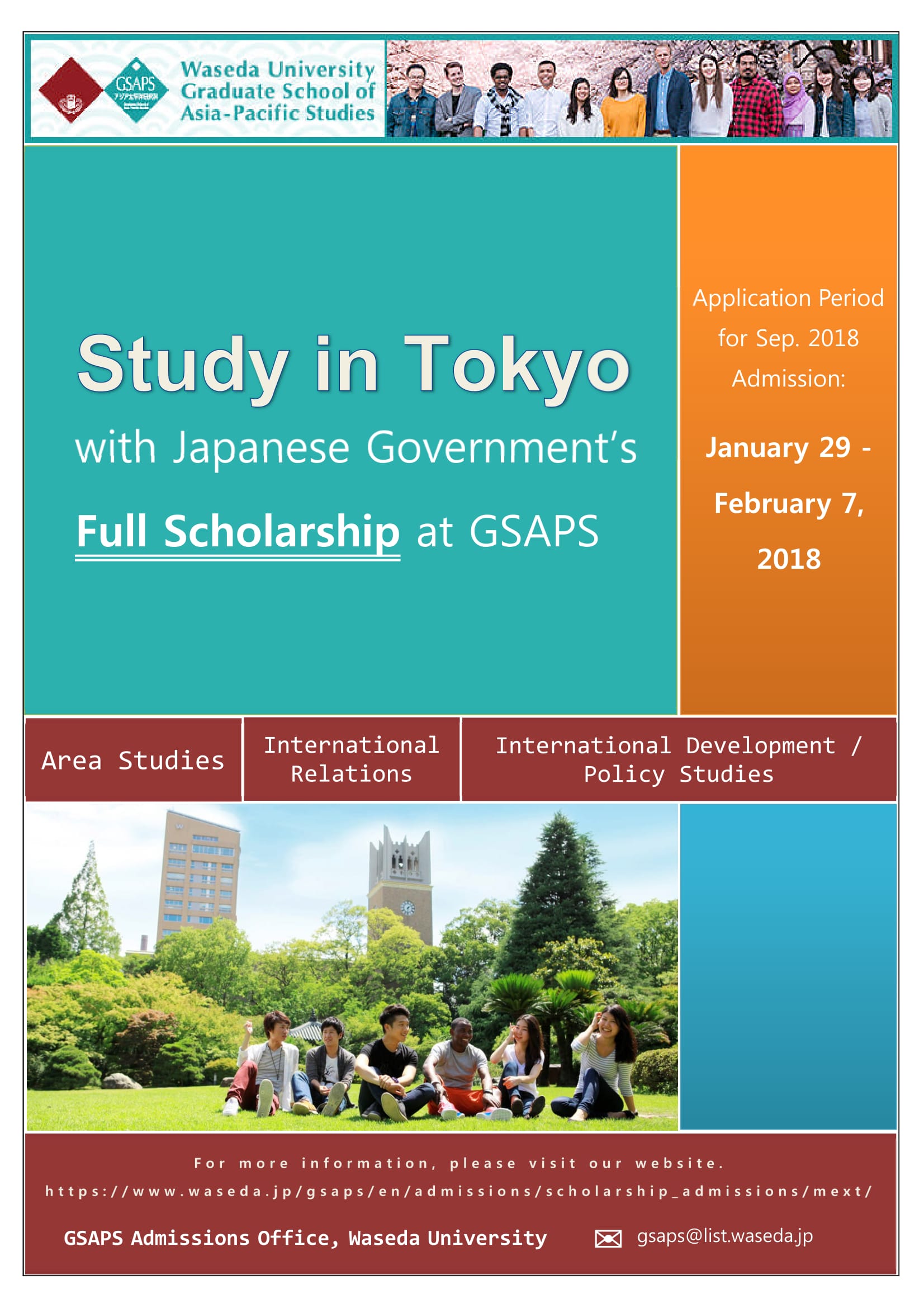 Waseda University Graduate School of Asia-Pacific Studies (GSAPS) invites students to enroll in its International relations Master's program.
The program is sponsored by the Japanese government and awards a full scholarship including a round trip air fee, tuition, entrance fee, and monthly scholarship for 2 years of Master's studies in Japan. The application period for September 2018 admission is January 29 – February 7, 2018.
For more information about the Master's program, please visit Waseda University page or contact GSAPS Admissions Office: gsaps@list.waseda.jp.
For more information about student's opportunity to enroll in the program please contact:
Vaidas Dačiola
Address: V. Putvinskio g. 23–212 (VDU Tarptautinių ryšių tarnyba)
Phone: (8 37) 327 987
E-mail: vaidas.daciola@vdu.lt