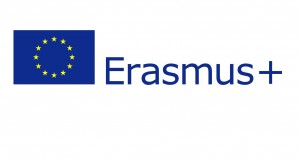 All fulltime degree students who want to participate in the competition for Erasmus+ student or Erasmus+ recent graduate traineeship scholarships should submit their application documents until 22/04/2018.
Application Documents:
application form;
confirmation of the host organization / enterprise (according to the International Cooperation Department's confirmed form);
recommendation of the faculty member (only for recent graduates traineeship).
Selection Criteria:
student's motivation;
good knowledge of the language which will be used during the traineeship;
student's work, study, traineeship, participation in the international / academic projects, social activities experience in Lithuania and abroad;
conformability between the chosen traineeship and student's study programme;
study results (first year master degree students should attach transcript of records of their bachelor / master degree to the application form).
Priority is given:
to students whom placement is an obligatory part of their study programme;
to students who have never been Erasmus traineeship student before.
Placement period – from 2 to 4 months (the latest date of the ending: for student traineeship – 21/09/2018, for recent graduates – in a year after graduation).
Competition results will be sent to every participant via e-mail as well as published in the VMU web site on the 3rd of May, 2018. For more information please visit VMU webpage.