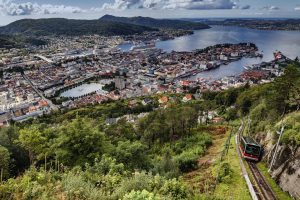 On June 13-14, 2019 invites you to participate in the 14th Biennial Conference "When China Faces the World: Engagement or Disengagement? Marking the Centenary Anniversary of the May 5th Movement".
The question of how to engage with the world is increasingly urgent after four decades of "opening and reform". With China rapidly ascending to the center of the international platform as one of the strongest economic powers in the twenty-first century, it also wants to stand tall as an actor with soft power. While China integrates itself more deeply into the global system, it, on the one hand, strives to have a bigger stake in shaping the international system and in formulating the game rules, but on the other hand, it also wishes to assert its distinction more forcefully.
China's ambiguous relations with the outside world is of consequence to a wide range of study areas – not only international relations or politics, but also, for example, language policy analysis. Should China researchers engage in international academic debates, or should they aim for Chinese discourses to shape the international ones? This and many other questions will be discussed during the two-day Conference.
Submission deadline of abstracts/panel proposals: March 1st, 2019
For more information about the Conference please click here.