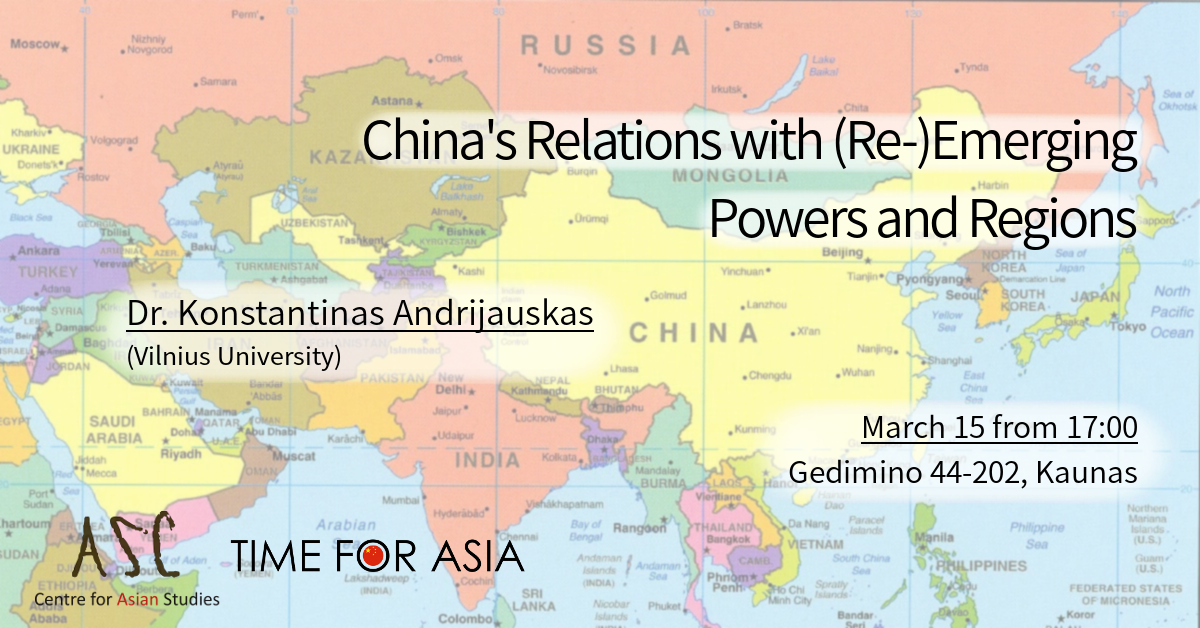 The Centre for Asian Studies continues "Time for Asia" events and invites you to learn more about China's role in international affairs and relationship with both neighboring and distant powers. The lecture "China's Relations with (Re-)Emerging Powers and Regions" will be held by dr. Konstantinas Andrijauskas, Associate Professor of Asian Studies and International Politics from Vilnius University. As a visiting scholar he worked at Fudan University, Zhejiang University and most recently Columbia university. Dr. Andrijauskas is the author of a number of publications on Asian politics, including his 2016 book "The Clash between China, India and Russia in Eurasia's Civilizational Spaces".
The lecture will be held on March 15 from 17:00 at Gedimino 44-202, Kaunas. The event is free and open to all.
"Time for Asia" is a cycle of events, organised by the Centre for Asian Studies and aimed to present contemporary issues and topics in the fields of Asian politics, society and economics.