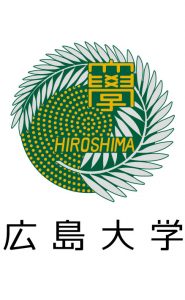 Centre for Asian Studies partners in Japan, Hiroshima University is going to conduct a special Winter programme of Japanese language and culture from February 26th to March 12th in 2020. The programme will provide lectures of Japanese language and culture with international group-mates. Students will also experience lots of communicative activities with local students and excursions of historical places in Hiroshima, such as Peace Memorial Museum, Miyajima, National Park of Setonaikai, etc.
You can read the reports from previous participants here.
Programme fees:
60,000 JPY (Included: accommodation, entrance fee of each place in excursion).
Applicant needs to pay for travel expense (Lithuania – Hiroshima), visa (if necessary), overseas travel insurance, etc.
Requirements:
Applicant has to have one-year or more learning experience of Japanese language.
It is necessary for applicant to buy overseas travel insurance to cover whole period of the programme.
Application deadline: January 13th, 2020.
Please contact Kayako Takagi (kayako.takagi@vdu.lt) to apply for the programme or to get more info.