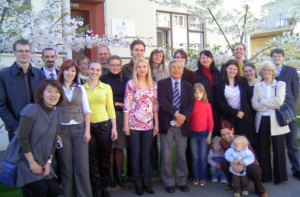 The postgraduate program of East Asia Region Studies (EARS) was launched at 2007 by the Regional Studies Department (Faculty of Political Science and Diplomacy, VMU), and is one of two programs, constructed on the basis regional knowledge. It is the first and the only one graduate program in Lithuania and Baltic States that offers English courses in the field of East Asian contemporary politics and society. It is mainly concentrated on modern political, economic, social and cultural issues of East Asian countries, i.e. Korea, Japan and China, but also provides possibility for students of learning region's history, traditions, religions and languages.
After graduation students acquire the MA degree of political science.
All the courses of the program are prepared to be taught both in Lithuanian and in English. In the case at least 1 foreign student registers to the course, it is taught in English.
For admission procedures and other useful information regarding degree studies at VMU, please reffer to the homepage of VMU International Office