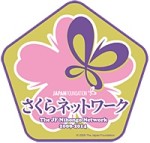 Recently, Centre for Asian Studies was invited to join the "Sakura Network", which aims to enhance the quality of overseas Japanese language education and provides opportunities to learn the Japanese language. This opportunty is proposed for the institutions that have succeeded in launching a number of excellent projects. CAS is the first institution in Lithuania (and in the Baltic States) that has got this possibility.
Since 2008, Sakura Network members play a significant role in terms of enhancing Japanese language education in their region or country by utilizing various support programs provided by the Japan Foundation. By the end of the fiscal year 2014, the number of Sakura Network members had expanded to 127 institutions in 45 countries.
Sakura Network members are expected to implement projects that significantly impact an entire region or country in terms of enhancing Japanese language education. As maintaining a solid educational foundation is necessary to implement such projects, the Japan Foundation supports the Sakura Network members by providing them with exclusive support programs.