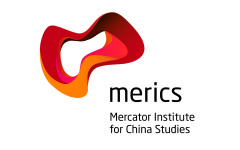 The Mercator Institute for China Studies (MERICS) is pleased to announce a call for applications for the 2018 European China Talent Program (ECTP). Every year, the ECTP gathers a select group of 15 China-savvy young professionals and post-graduate students in Berlin to provide them with an opportunity to discuss topical issues in European China policy with senior decision makers from politics, business and civil society.
MERICS is looking forward to assembling the fourth cohort of young Europeans eager to deepen their understanding of China and its impact on Europe, to provide freshideas on European China policy and to become part of a unique network of future China experts. The selected candidates will also gain valuable insights into the work of MERICS, which is the largest European research institute on contemporary China. In addition, they will benefit from exchanges with a highly diverse group of participants from various China-related career paths.
At various stages throughout the program, participants are expected to work in teams to develop and present concrete policy proposals concerned with advancing European China policy. MERICS also supports follow-up publications on issues discussed during the program.
The three-day workshop will take place from April 24 to 27, 2018 at MERICS in Berlin.
Successful applicants will receive a travel allowance, board and lodging for the duration of the workshop.
Applications should consist of a one-page CV highlighting candidates' China-related experience and an essay of one page (max. 4000 characters).
Candidates should send their application as one single PDF file to Lucrezia Poggetti (lucrezia.poggetti@merics.de) by February 6, 2018. Shortlisted candidates will be invited to take part in a Skype interview in mid-February.
Please check our website for details on the application requirements.
For more information about the MERICS European China Talent Program click here.