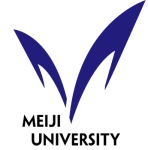 Meiji University's Cool Japan Summer Program is a series of lectures, field trips and workshops on a wide variety of subjects relating to Japan's contemporary images as well as its traditional culture. Meiji University invites you to discuss many issues of "Japan" with some of the leading researchers and professionals of each field.
Duration of the program: July 20 – July 31, 2018.
Application period: February 1 – February 28, 2018.
For more information about the program please visit university's page: http://www.meiji.ac.jp/cip/english/programs/cooljapan/.