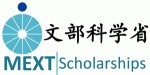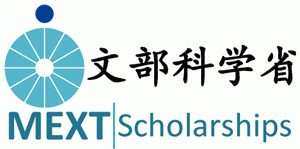 The Embassy of Japan in Lithuania invites japanology students to apply for studies in Japan financed by the Ministry of Education, Culture, Sports, Science and Technology (Monbukagakusho: MEXT).
The scholarship is provided for the period required to complete the chosen course, which should take about one year from October, 2018.
Requirements
Japanology Bachelor's student (not younger than 2 year students);
Sufficient Japanese language knowledge;
Good study results.
Description of the program, application form and additional documents are available in the "Study in Japan" page: http://www.studyjapan.go.jp/jp/smap_stopj-applications_japanese.html
List of universities: http://www.mext.go.jp/component/a_menu/education/detail/__icsFiles/afieldfile/2017/12/18/1398176_4_1.pdf
Please submit your application and additional documents to the Embassy of Japan (M.K.Čiurlionio st. 82B, Vilnius LT-03100). On the envelope with the documents please indicate: "MEXT Japanology studies program".
Deadline for the application is February 19th, 2018, 4:00 A.M. Applications provided after the deadline will not be accepted.
On February 26, candidates that meet the requirements will be invited to take written Japanese language exam. Candidates with the highest scores will be invited to an interview.
For more information about the competition please contact:
Milda Kraśko, Embassy of Japan (M.K.Čiurlionio st. 82B, 03100 Vilnius)
Tel. 8 5 230 3855,
E-mail: milda.krasko@vn.mofa.go.jp