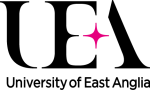 On the 30 June – 28 July 2018 the University of East Anglia invites students to participate in the International Summer School "Japan Orientation". The program is an introduction to the study of Japan and its place in the world.
Participants of the program will gain a deeper understanding of the past, present and future of Japan. Led by leading researchers and specialists in the fields topics covered include arts and culture, history, literature, international relations, business and media.
The program is suitable for all who are interested in Japan, East Asia and the latest approaches to Japanese Studies. No prior knowledge is requires, except a desire and willingness to learn and engage. Generous scholarships are available covering the tuition and accommodation as well as other benefits.
Application deadline:
Scholarship and Earlybird application – March 31, 2018.
Stanard application – May 1, 2018.
For more information please visit university's page or contact university:
Phone: +44(0)1603592255
Email: summerstudyabroad@uea.ac.uk