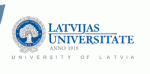 The Korean Association of Slavic and Eurasian Studies (KASEUS) and the Center for Korean Studies at University of Latvia co-organize the international conference on "Identities in Humanities and Social Sciences in the Post-Soviet Space" in Riga, Latvia, on 18-19 July 2018.
The conference program will feature both invited speakers and the panels organized by open-call submissions. We also welcome the contributions of postgraduate students in their PhD courses, who are dealing with following topics, from all disciplines such as anthropology, communications, critical theory cultural studies, history, literature, media studies, philosophy, political science, and sociology.
We welcome proposals for 20-minute presentations. Submissions should include the paper title, author's name, affiliation, and email address. Pre-registration of the participation for the Conference is recommended via email, slaveurasia@daum.net by May 5, 2018.