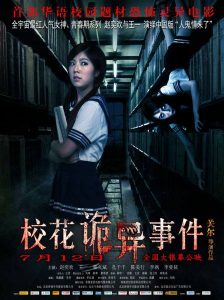 October will be over soon but that only means one of the spookiest celebrations is coming – Halloween! Celebrate Halloween with us – club "WuWei" is inviting you to watch a horror movie: "The supernatural events on campus"!
A student comes to campus. Suddenly she sees another girl in school's uniform. No surprise, right? Buuut… When she calls her, the girl turns around and her face looks like an old woman's. After this incident strange things starts to happen. Could they be related to the campus history?
Time: October 24th at 6pm
Place: V. Putvinskio st. 23, 415 classroom
For more information click here.