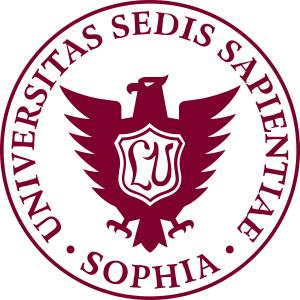 The application period for Sophia university Summer Session in East Asian Studies and Japanese Language 2019 is open. Participants on the programs directly experience many aspects of not only Japan but also East Asian culture and society and witness the myriad of ways in which the cultures of the world are reflected in the maze-like urban landscape of Tokyo.
Program dates:
Session 1: Monday, June 10 – Friday, June 28, 2019 (3 weeks);
Session 2: Monday, July 8 – Friday, July 26, 2019 (3 weeks).
Applicants can't apply for both East Asian Studies Course and Japanese Language Course in one session.
It is recommended for students to take Japanese Language course in Session 1 and the East Asian Studies course in Session 2 or vice versa.
Applications: February 12 – March 24, 2019.
For more information about East Asian Studies Courses and Japanese Language Courses click here.