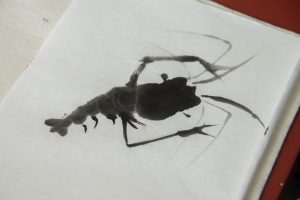 On May 25th, VMU Centre for Asian Studies invites all to try out Chinese calligraphy. During the workshop guests will have an opportunity to learn how to write "I am Lithuanian" and "Happy New Year" in Chinese additionally, to learn how to draw crabs, bamboos and flowers.
The workshop will be held in English.
This event is a part of "Putvinskis street days 2019" program, which is organized by Kaunas Artists' House. All events are free of charge. More about the festival: Putvinskio gatvės diena 2019
#PGD_2019.