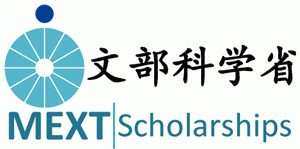 This year the Ministry of Education, Culture, Sports, Science and Technology of Japan (MEXT) offers citizens of Lithuania 4 scholarship programs for studies in Japan from 2021:
Undergraduate Students ( starting April, 2021).
Research Students (starting October, 2021)
Specialized Training College Students (starting April, 2021).
College of Technology Students (starting April, 2021).
Those who wish to participate in the competition must submit the documents listed in the description of the chosen scholarship program under the heading "AAPLICATION DOCUMENTS". The documents must be submitted in English or Japanese language.
The deadline for application is July 29 th, 2020 (Wednsday), 5:00 PM for the Embassy of Japan in Lithuania (M. K .Čiurlionis st. 82B, LT-03100 Vilnius).
Eligible candidates will be notified by the Embassy of Japan regarding the date, time and place of the written exam. Candidates who passed the exams successfully will be invited for the interview with the representatives of the Embassy of Japan and Education Exchange Program Foundation. Written exams and the interview preliminary is scheduled for the second half of August, this year.
For more information click here.
If you have further questions the information is provided at the Embassy of Japan (M. K .Čiurlionis st. 82B, LT-03100 Vilnius) : e-mail culture@vn.mofa.go.jp or via phone (8 5) 231 0465.
Contact person – Milda Kraśko.