Students' exchange
In a year 1997 the first student exchange agreement with Kansai Gaidai (Japan) was signed. Subsequently, the student's exchange treaties were signed with other Japanese universities: International Christian University (ICU), Waseda university. Since 2005 the relations were established with universities of South Korea, since 2009 with Taiwanese, and since 2012 with PRC's universities. Through these exchange treaties our students annually are able to study in East Asian countries. Every year students from Japan, South Korea, Taiwan and China are coming to our university as well.
Presently there are more than 50 bilateral agreements signed with universities of East Asia:
Japan (22)
South Korea (12)
Taiwan (5)
China (16)
Kansai Gaidai University (1997)
International Christian University (ICU) (1998)
Waseda University (2001)
Chūbu University (2006)
Akita International University (2011)
Gifu National University (2012)
Meiji University (2012)
Osaka National University (2012)
Saga University (2013)
Bunkyo Gakuin University (2014)
Doshisha University (2014)
Yamaguchi University (2015)
Showa Women University (2015)
Kanda University of International Studies (2015)
University of Fukui (2016)
Toyo University (2016)
Tokyo University of Foreign Studies (2017)
Hiroshima University (2017)
Sophia University (2017)
Nanzan University (2017)
Gunma University (2018)
Ochanomizu University (2018)
Chung Ang University (2005)
Kyung Hee University (2006)
Hankuk University of Foreign Studies (2010)
Dongguk University (2001)
Youngsan University (2010)
Soongsil University (2010)
Kangwon National University (2011)
Pusan National University (2012)
Sung Kyun Kwan University (2012)
Chonnam University (2013)
Seoul National University (2017)
Korea University (2018)
Providence University (2010)
National Chengchi University (2012)
I-Shou University (2014)
National Dong Hwa University (2017)
National Taipei University of Technology (2018)
Minzu University (2012)
Renmin University of China (2014)
Hebei University of International Studies (2015)
Lingnan University (Hong Kong) (2015)
China Foreign Affairs University (2016)
Beijing Normal University (2017)
Zhejiang Wanli University (2017)
China University of Political Science and Law (2017)
Huaqiao University (2018)
Chnagchun Normal University (2018)
Minnan Normal University (2019)
Fujian Agriculture and Forestry University (2019)
Xiamen University (2019)
Jinan University (2019)
Northeastern University (2019)
Shandong Agricultural University (2019)
In the field of Asian studies we cooperate with the Universities of Turku, Stockholm, Helsinki, Bucharest, Ljubljana, Tallinn, Tartu and Latvia using Erasmus+ agreements. VMU students participate in competitions and often attain scholarships from Chinese government, Ministry of Education (MEXT) of Japan, Taiwan Scholarship, etc.
The student's exchange with Asian universities is coordinated by VMU International Cooperation Department. If you have any questions, please refer to the coordinator of bilateral agreements.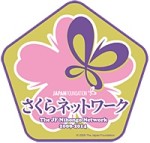 View ASC Friends Network in a larger map
Membership:
Association for Asian Studies (AAS)
European Association for Japanese Studies (EAJS)
European Association for Chinese Studies (EACS)
European Association for Korean Language Education
Baltic Alliance of Asian Studies
"Sakura Network"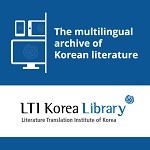 Sponsors:
Toshiba International Foundation
Japan Foundation
Korea Foundation
Sumitomo Foundation
Suntory Foundation
Academy of Korean Studies
Vilnius University Confucius Institute
Taipei Mission in Latvia