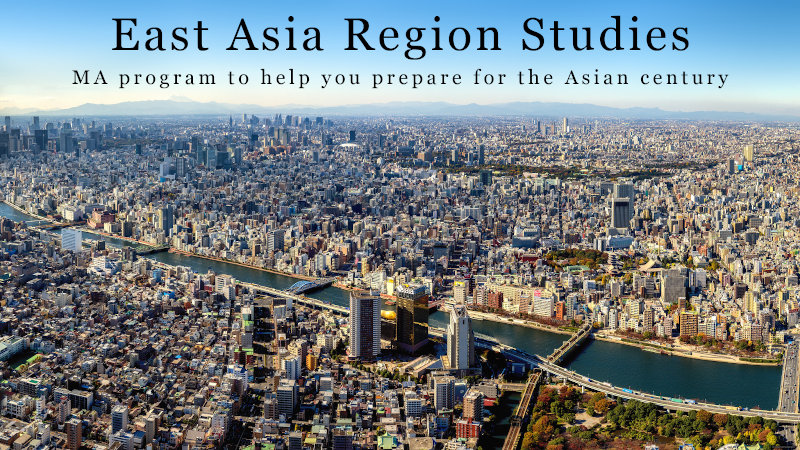 Admission to master's programs has started in Vytautas Magnus University. Therefore, Centre for Asian Studies would like to invite those who are interested in China, Japan or Korea to apply for the East Asia region Studies program. Applications are accepted until June 1, 2021 (for non-EU citizens) and July 1, 2021 (for EU citizens).
Citizens of selected countries can apply for Lithuania's national scholarships that cover full tuition.
East Asia region studies (EARS) postgraduate program is the first and the only one graduate program in Lithuania and Baltic States that offers English courses in the field of East Asian contemporary politics and society. The program has been running since 2007 and is constructed on an interdisciplinary / multidisciplinary basis of regional knowledge.
Although the program's main focus is on the political, economic and social aspects of East Asian countries (Japan, China, Korea), students are also provided with an opportunity to gain knowledge about region's history, traditions and languages. In 2015 the program was supplemented by courses on theory and methodology. Study of East Asian languages in the program is not obligatory, however, students will have an opportunity to use study credits for that. Graduates of the program gain Master's diploma in social sciences (political science).
Master's degree students have a possibility to take part in various exchange programmes (bilateral exchange, Erasmus+) for studies and internships and get monthly scholarships. VMU has more than 50 partner universities in East Asian countries, including such top-ranked universities as Korea University, Waseda University, Beijing Normal University, Akita International University, Seoul National University and others.
You can find more information about East Asia Region studies program and its subjects here and about the documents required to apply – here.
If you have questions about the study program contact our staff or write us on Facebook.
We are looking forward to meet new students.